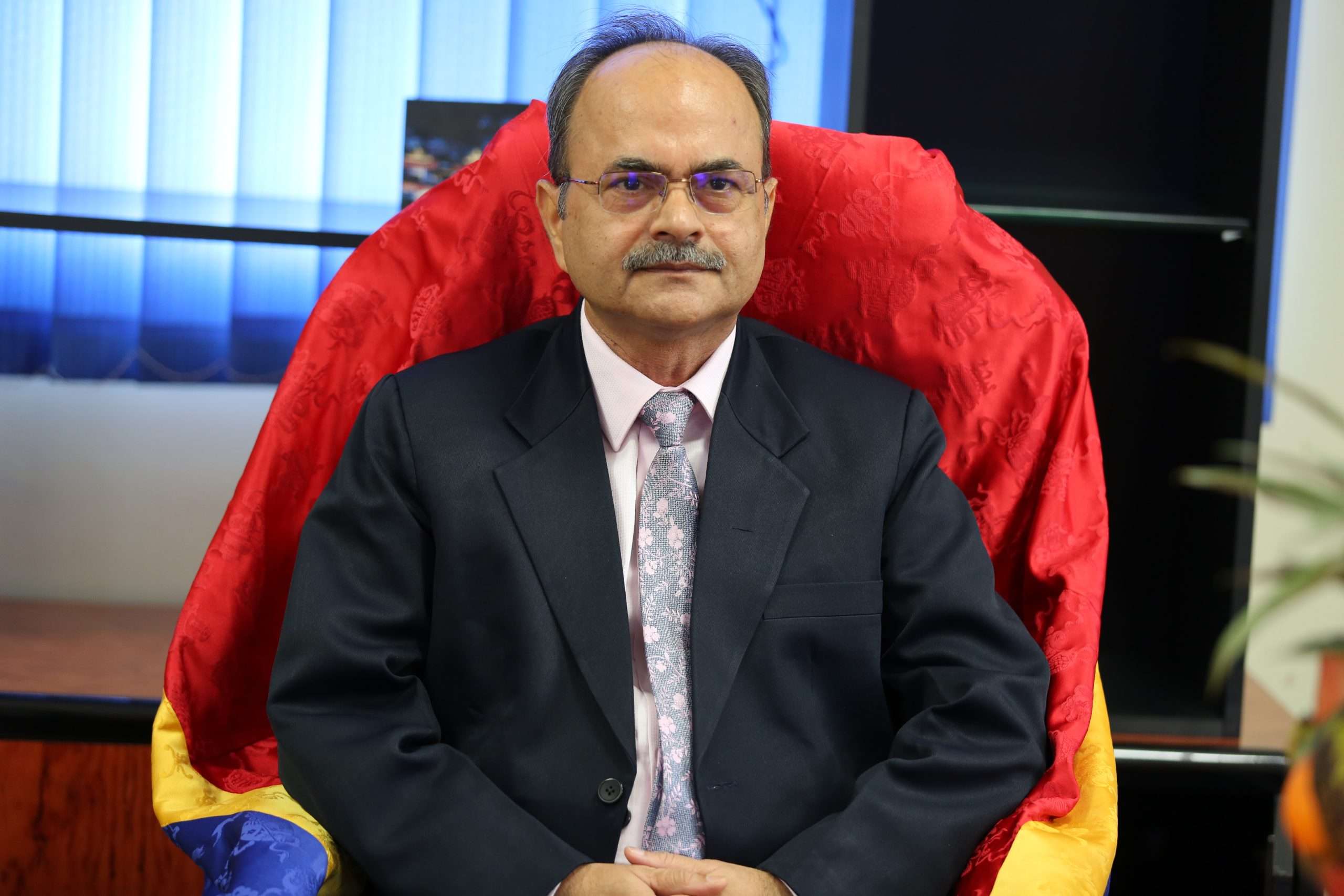 Mr. Sanjeev Kumar Yadav
Managing Director,
Punatsangchhu-I Hydroelectric Project Authority,
Date of joining: 19th July 2022.
Shri Sanjeev Kumar Yadav, a Civil Engineering Graduate of the 1986 batch from MNNIT, Allahabad. He further completed ME (Earthquake Engineering) from IIT Roorkee and an Advance Diploma in Management from IGNOU He has 33 years of extensive experience in the Hydro Power Sector.
Shri Yadav was working as Executive Director in NHPC Limited, a Schedule "A" Mini- Ratana Company under the Ministry of Power, Government of India. Prior to joining   Punatsangchhu-I Hydroelectric Project Authority in Bhutan as the Managing Director on      19th July 2022, he also served as the Dy Chief Vigilance Officer, NHPC Ltd. from May 2020.
Shri Yadav began his professional career as Engineer in NHPC in the year 1989 at Tanakpur Power Station. Driven by a passion to succeed and possessing the requisite talent, Shri Yadav steadily rose up the ranks and during this period he was associated with several marquee projects that highlighted NHPC's standing as the premier Hydro Power developer in the country. He played a key role in the execution of Projects like Tanakpur (94.2 MW), Indrasagar HE Project (1000 MW), Dhauliganga HE Project (280 MW), Parbati-II (800 MW), Kishanganga (330 MW).
During his long association with NHPC, Shri Yadav has served the organization with notable contributions. Shri Yadav is well versed in all the facets of Hydro Power development and has worked across domains like the construction of Tunnels and Power Houses (Underground & Surface), Slope Stabilization, Shear Zone treatment, Project monitoring and planning, and Business Development besides his expertise in the area of Project Implementation. He has always put emphasis on adopting new technologies for enhancing the Project execution capabilities of the organization.
He always emphasized on a team approach and the development of strong teams for achieving the targets of the organization. He is a firm believer in institutionalizing the best practices and implementing innovative initiatives. Shri Yadav possesses an excellent blend of technical and people management skills and believes in empowering employees for quick and effective decision-making.
Shri Yadav is extremely passionate about Hydro Power development and plays a key role in the Project implementation and overall Socio-Economic development of the Project area.